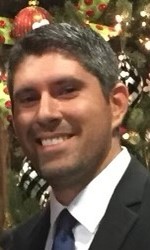 The Whitlatch Group                                                                                                                                                                                                                            DRE License # 02202718
525 West Center Street, Suite D
Visalia, CA United States 93291
CA DRE License #: 02030021
Sales Associate
Background and Experience
Aaron has five years of experience as a real estate agent. He has been involved in real estate for nearly ten years. His first introduction to real estate was when he was working for CPA firms helping clients invest through tax planning, forecasting, and budgeting. From there, he opened his own company consulting businesses on managing their finances and helping obtain loans to grow their portfolio.
Arron has been a member of numerous mergers, acquisitions, and developmental projects. He brings a strong knowledge of financial analysis and an understanding of market trends. Aaron listens to what the client's real estate investment needs are. From there he builds a plan for the client to reach those goals.
Aaron has been married for eight years and has two children. He enjoys camping, cooking, and family time.